Source: NEOS KOSMOS
Are you Greek and living in Sydney's west? You might have met Mihali Notaras or even been served by him if you shop local at the city's north-west where his family runs a fish shop.
Mihali recently reached a professional turning point four years in the making, launching his debut album 'This Little Apple'.
Speaking to Neos Kosmos Mihali recalled his first ever songwriting experience at a school competition:
"It felt extraordinary as my first experience on the stage, singing to an audience, writing a song."
School memories or a child's enthusiasm can fade but dreams tend to stick with you, even more so when you make them known to others.
"I came home that day and I was like 'Mum, I wish I could do this for the rest of my life. I think it's something I love to do because I feel so happy doing it, it's very rewarding."
Luckily for Mihali, this dream has started to come alive.
In May 2022 he flew to Indonesia, where he recorded his album.
"I chose the place because of Aga, a wonderful producer and friend I met here in Sydney in 2014. We got along like a house on fire musically and even then he was helping me do cover songs and release them on my Soundcloud and Youtube channels."
The two had kept in touch since and Mihali was invited to bring to life 'This Little Apple' at a studio in Purkowerto, Java, with Aga's trusted guidance and in-house crew of musicians and videographers.
By last November, he had released his first video clips, and just last week, friends, family, locals and music aficionados joined him at a Sydney Marrickville venue to see him perform at the album launch party.
'This apple has fallen far from the tree'
Mostly self-taught in guitar, piano, singing and songwriting, Mihali has been creating and performing original music for years, while employed in customer service roles, running a hospitality business and lately working in disability support.
"I like doing many different things and I think that's also part of being creative. I've got different skills and don't feel I fit into one box. That helps influence my songwriting as well, meeting different people and trying things."
The 34-year-old positions his music in the genre of "alternative pop with some folk elements". Themes he writes about include "finding self and finding love" but particularly his debut album he says has a lot to do with "the fear of letting go."
He describes it as "a message in a bottle to those that are lonely, tired or have given up. It's a reminder that there's hope and that life can carry you wherever you go and whatever you may do."
Asked about anything having stopped him to launch an album earlier, he replies:
"Nothing was stopping me. I just guess it was a matter of me being in the right place at the right time."
He refers to a year spent overseas at his second home, Athens, culminating in the collection of stories featured in the songs.
The title of the album 'This Little Apple' is a direct reference to reflections on his identity, upbringing and human condition more broadly.
In Mihali's words:
"I chose to call it that because it plays in that age-old parable 'The apple doesn't fall from the tree' which is used to say 'I'm exactly like my family, my mum, dad or my brother and sister. In 'This Little Apple' song I say the opposite 'this apple has fallen far from the tree' because I feel different creatively and spiritually from them."
"Don't get me wrong", he adds. "My family has been very supportive of me and my music."
But he describes that spending some months in Greece with his parents off their regular routine helped them see him as the artist he is and wants to be.
"Before, my dad didn't really know how passionate I was about my creative art and music and songwriting. And I guess when he took time off work and we lived together, we were more connected in such a way that he witnessed that first hand.
"Definitely it was a big turning point to accept me as a musician, because he saw it with his own eyes. He saw my dream and my passion for writing and producing music kind of every day for a consecutive amount of time. And Greece was a highlight to that whole process of understanding."
'Don't fly too high, don't fly too low' – An Icarus story
Mihali's father, George, migrated from his home island of Kythera to Australia at the age of 14.
"He came very young and built a family and grew successful in his career but has been working a lot."
"He's taught me to be hard-working in life with whatever I do. You can apply the same principles he's used in his work life to creative stuff and I've done that."
So what is his response now to Mihali's determination in pursuing a career in music?
"I guess, he's come to a realisation that this is a good thing to do. Because it's also possible to be successful at it, even though it's a creative career. If you apply those things like hard work and consistency, and passion and love and a good grounding, to pursue this, you could make it a reality and a dream come true. And you could be successful at it."
Mihali reveals that his second album – already in the making – will include a song titled 'Father' devoted to him.
"A lot of the themes in that track and a few others in that next album were actually again inspired from my trip in Greece and the mythological story about Icarus. You know, the one where the father built a pair of wings for the son that were made of wax. And he warned him 'don't fly too high, because the wings will melt from the sun', 'don't fly too low because the saltwater in the sea will make them fall apart'. So for me, the lesson from that story is balance and trying to find your medium point in life."
For many of us, the fight to realise a childhood dream is not always won.
But coming from someone who is giving this fight a go, Mihali's advice is – the cliche, but still true – 'don't give up'.
"If you genuinely have a passion for this, whether it's music, or your business, or your studies, or whatever you have in life, just go for it. Whatever makes you happy is worth exploring […] We only have one life and one of the things I'm trying to learn more of is to not take things so seriously.
"One of the songs on the record is called 'Come to me' and it plays on the quote by Plato, which is a great philosophy. It says life should be lived as play. We sometimes take everything so seriously and forget that we should enjoy our life, life should be fun. Why not make more of our time devoted to that?'"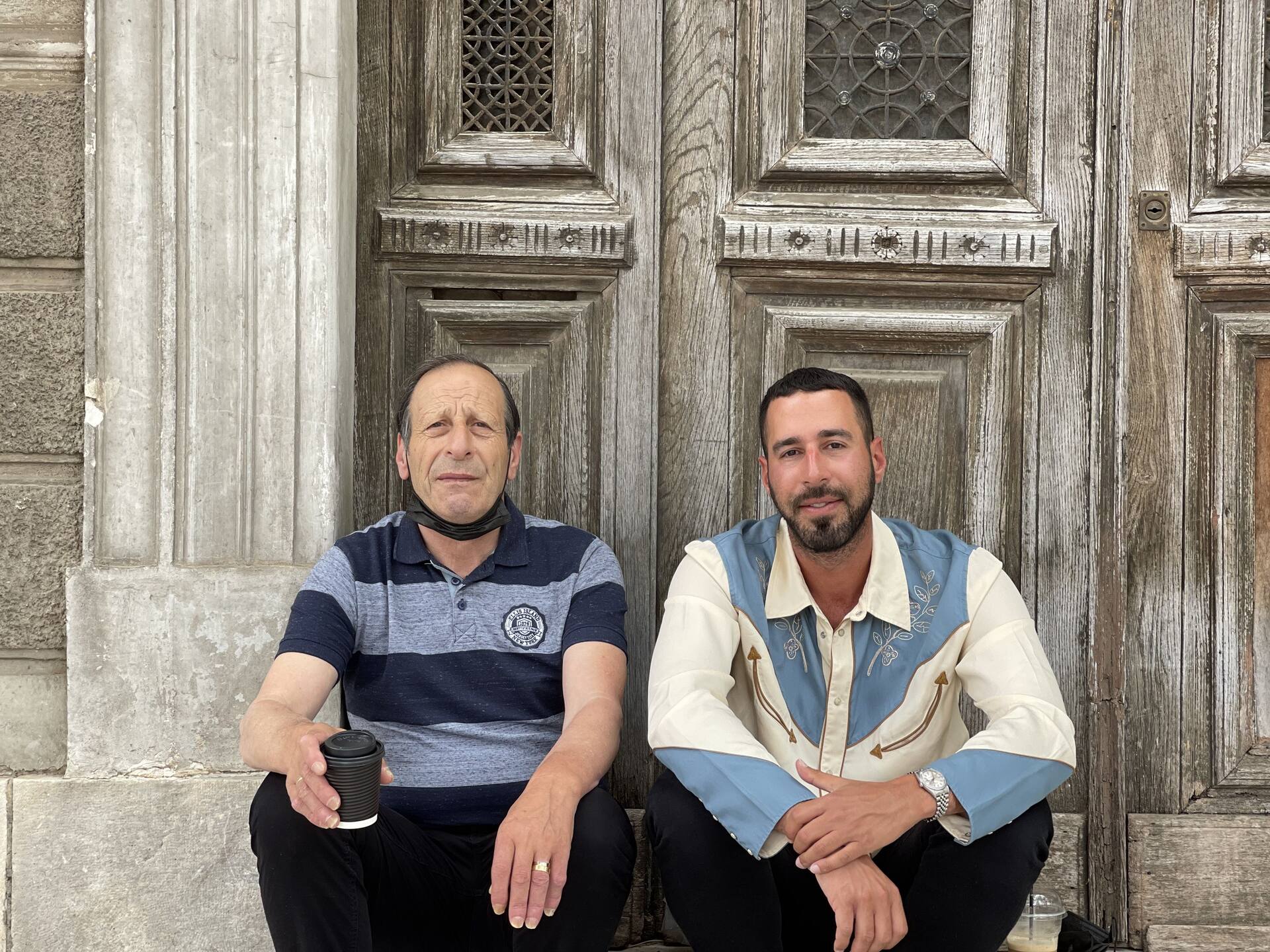 *For more on the artist and his work visit mihalinotaras.com
The original article: NEOS KOSMOS .
belongs to