Source: NEOS KOSMOS
On 25 March the Pammessinian Brotherhood 'Papaflessas' held their annual dance at the organisation's headquarters at 2 Gooch Street, Thornbury.
It's an occasion of great emotion and pride for the members; especially so in recent years as the proverbial torch is passed down to the group's younger members to carry on the tradition.
Vice president Giorgos Mastrogiannopoulos delivered a speech in Greek to those present, alongside Eleni Tzima a member of the group's board of directors, who addressed the crowd in English and Taksia Tsagana, also a board member, who introduced the event's official guests.
Consul General of Greece in Melbourne, Emmanuel Kakavelakis, member of the legislative council Lee Tarlamis and historian Jim Claven were among the attendees.
In his speech, Mastrogiannopoulos paid tribute to the heroes of 1821.
"Faithful to our statute, we once again celebrate the liberation of Kalamata on 23 March, 1821," he said.
"It is also a religious holiday, as we celebrate the Annunciation of the Virgin Mary, we also celebrate the revolution of 1821 where our hero, Grigorios Dikaios, known to everyone as 'Papaflessas', led the way."
"Last year at our annual dance," he said "in this very venue we announced that after ongoing negotiations Darebin Council had agreed to name the laneway next to our building, Kalamata Lane," he continued.
As it so happens on 25 March this year, the signage bearing the name "Kalamata Lane" was installed at the entrance of the adjacent laneway, the very same day as the association's annual dance.
"We are very proud of this achievement," Mastrogiannopoulos proclaimed.
Speaking on the significance of maintaining traditions, Mastrogiannopoulos made clear that it was incumbent on the younger members of 'Papaflessas' to carry on the good works of their forebearers.
"This is how we keep alive what our ancestors built 64 years ago."
"Even though they came to an unknown country they managed not only to survive, but to build a little Messinia in Australia, keeping our customs and manners alive.
"We honor them and thank them," he concluded.
After the speeches, guests were treated to a presentation of traditional Greek dances thanks to the dance group of the Greek Community of Melbourne under the guidance of Nikos Papaefthymios.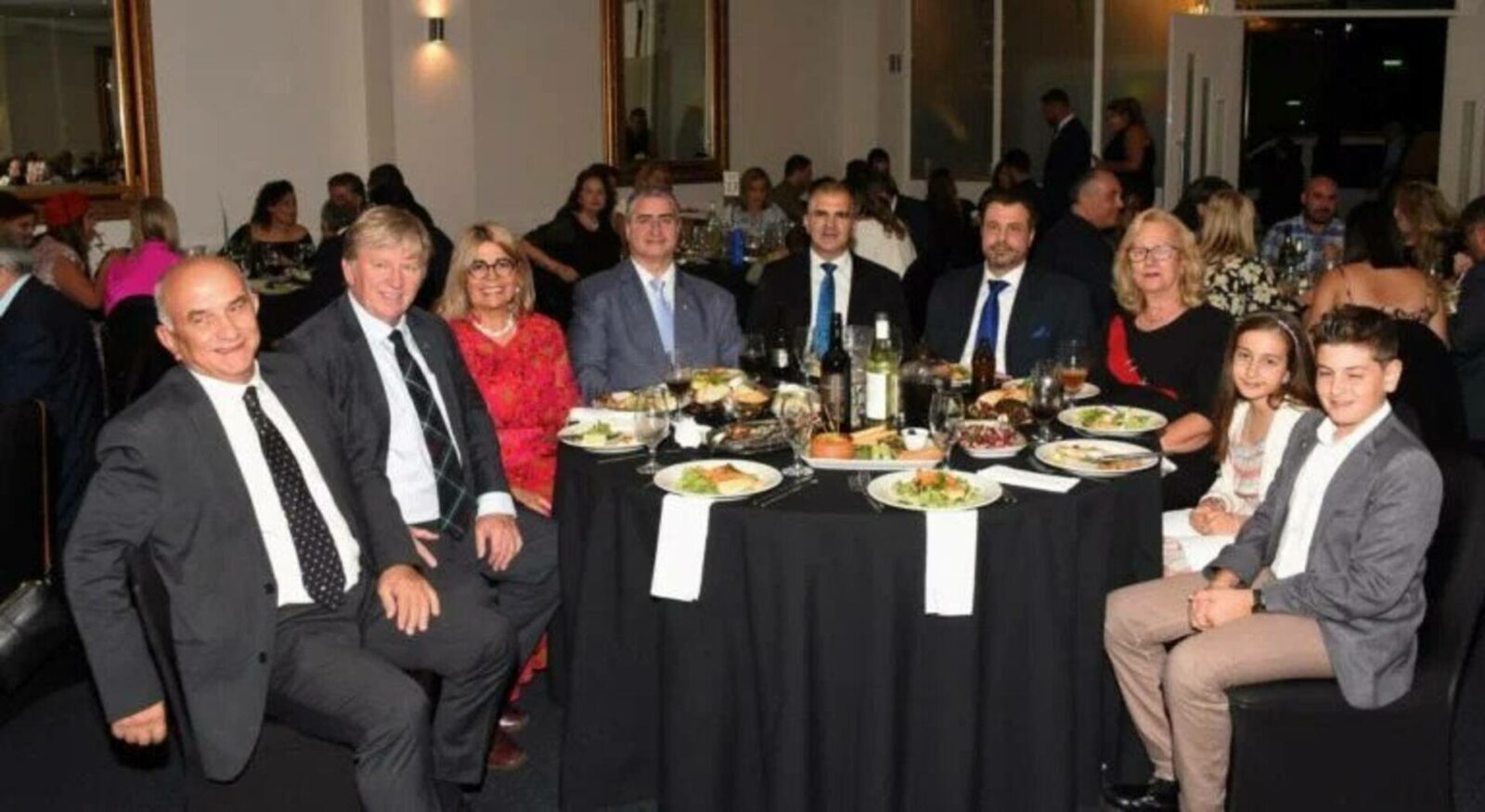 The original article: NEOS KOSMOS .
belongs to